UT2006 is a demake of Unreal Tournament for the Atari 2600 the project is currently in development.
The latest beta (version 6) is by all accounts a fun romp in retro land. It is available to be played through the browser or downloaded as a rom and played with an emulator or one of the available flash carts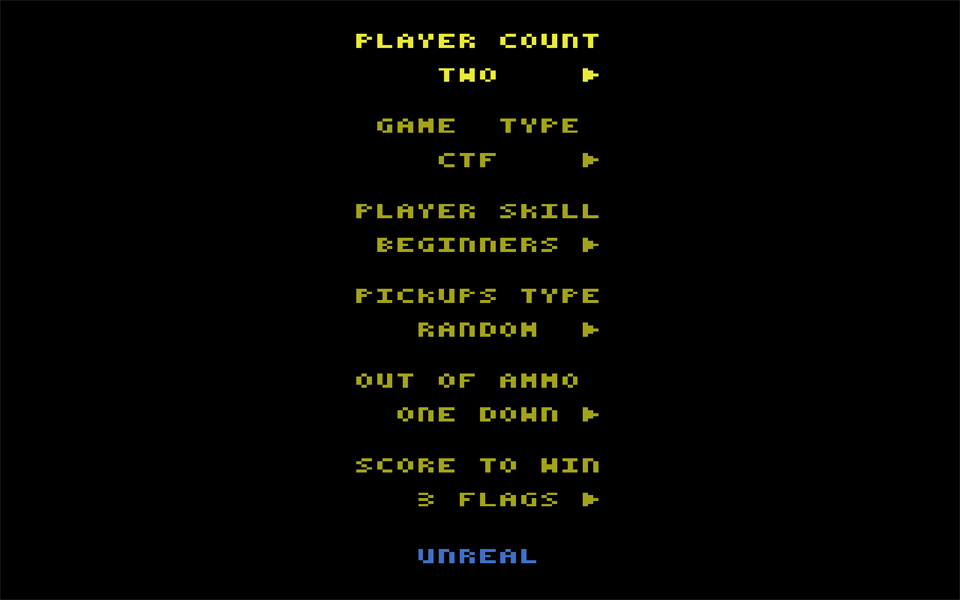 Features:
Onscreen (couch co-op) Multiplayer, up to 6 players
Online play via various NetPlay enabled emulators
Multiple Map Selection
Multiple Classic Gametypes
Full Weapon and Pickup lineup
Translocator and Jumping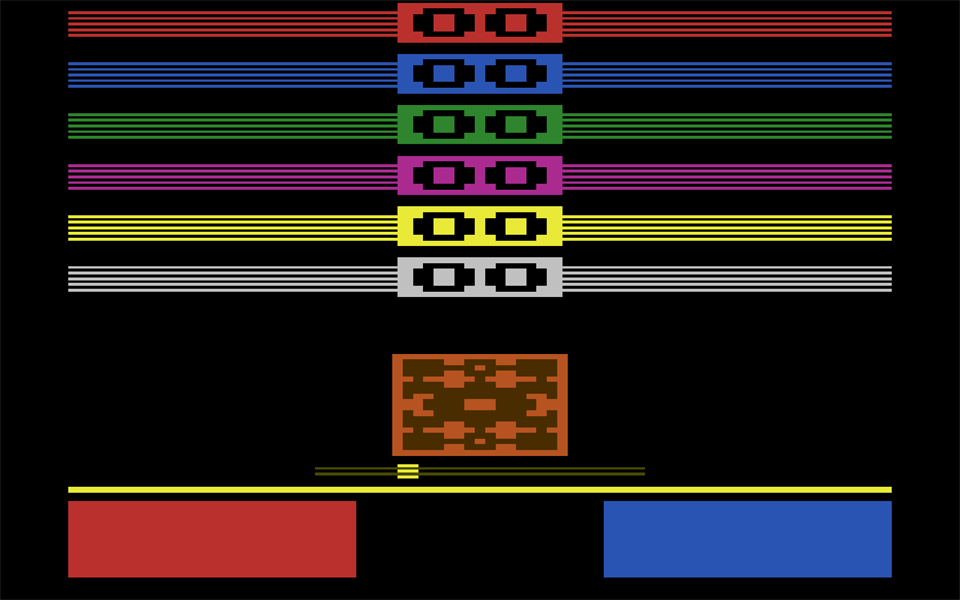 Pretty amazing feature set when you consider the platform, perhaps we'll end up hosting a local version with javatari in the future and run a tourney.
The game is available at the Project site
The soundtrack is available on SoundCloud