Some more map updates:
We've made additional changes to the lineup for Onslaught (ONS). With four new maps in the rotation there is plenty of frag hell to be had. Come join us in the fray or read on for more information about each map.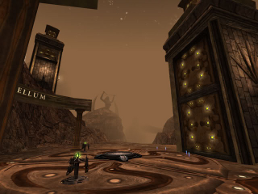 ons-apocalypse – quite a big map, involving a good-v-bad scarred burning landscape.  I've created some custom links into the random rotation
ons-chasmbridge – a large night-time industrial map, so quite dark in places, featuring a deserted stadium linked to a nearby town via a long bridge over a dried riverbed (but there are still oil wells around).  It's asymmetric with plenty of nodes (7) but suffered with only one link. I've created a few more to make the map a bit more interesting.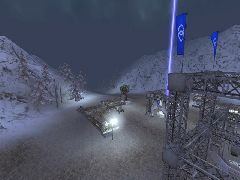 ons-dryice-se – another dark map, but this is cold – set around oil pipes in Siberia, requiring some cramped manoeuvring with flyers due to valley sides and frosty trees. Quite a lot of notes (9) in a tightly packed string formation, but there are a number of different links, so this should vary gameplay.
Footnote: this map crashes after the first wave (like ONS-Mothership) so it's been swapped out in favour of ons-dryice-ece, a fixed version with the ECE vehicles included.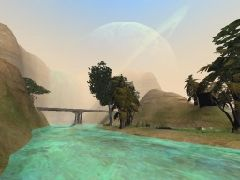 ons-desertedsands – a bright yellow tropical area with some sandy pastures, a few trees and endless sun, featuring a high nodecount (13).
Footnote: after playing, it seems the bots aren't particularly challenging, and further analysis reveals poor botpaths, so it's pulled.
As ever, maps can be downloaded from our download repository (grouped by upload date, upon request)